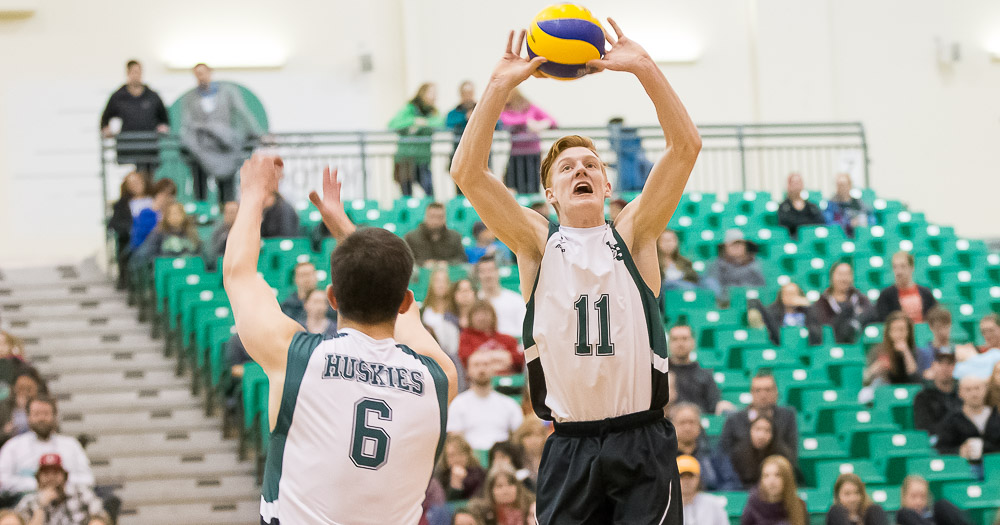 Click here for vs WPG Game Notes
Game Information
Date: Fri/Sat, Nov. 3/4
Time: 8 p.m.
Location: Saskatoon, SK
Venue: Ron & James Centre Court @ the Physical Activity Complex
Series: ('87) Winnipeg leads 30-25
Home: 11-11
Streak: SK W 1
Last meeting: Jan. 28 2017
SSK 3 @ WPG 1
#5Things
1. Back and Forth: Since 2012, the Huskies are 7-8 vs. Winnipeg
2. Despite the record disparity, Winnipeg scores an average of 15 points per set (8th CW), while Saskatchewan scores 13.5 (10th CW)
3. Winnipeg edged Saskatchewan for the final playoff spot last season, both teams finished with a 13-11 record.
4. Last season, these teams split their season series 1-1 (3-0 WPG, 3-1 SSK).
5. This is Saskatchewan's first matchup with a ranked team this season. The last time the unranked Huskies played a ranked Winnipeg team was 2015, where the Huskies upset the Wesmen 3-2.
#ByTheNumbers
81 - The Huskies have 81 errors on the year, which is second highest in the Canada West
7 - Since 2012, 7 out of 15 matches between these teams have gone to a fifth and final set.
.294 - Connor Murray's .294 hitting percentage is the highest mark among both teams, and has him sitting at 11th in the conference.
6 - The Wesmen have won six straight sets in their sweep vs Regina.