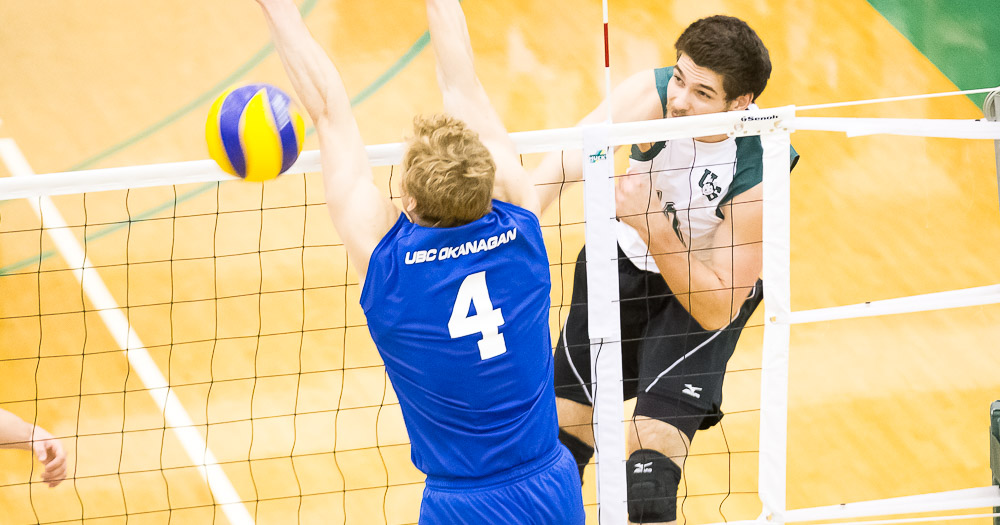 BRANDON - The Brandon University men's volleyball team rallied to defeat the Saskatchewan Huskies in a dramatic five-setter on Saturday night at the Healthy Living Centre.
Set scores were 15-25, 15-25, 26-24, 25-20 and 15-12.
The Huskies, who won the series opener on Friday in a barn burning five sets, picked up right where they left off and grabbed a two nothing lead in the Canada West conference match.
The Bobcats had dug themselves a big hole, but they managed to work their way back into the contest.
Brandon had a 24-23 advantage in the third and even though the Huskies staved off set point to make it 24-24, the Bobcats got back-to-back points to keep the contest going.
In the late stages of the fourth set, Brandon caught fire and went on a 9-3 run to close it out and force a fifth and final set for the second straight night.
The Bobcats had a two point advantage with a 9-7 lead in the fifth, before Saskatchewan scored three straight points to pull ahead 10-9.
Heading down the home stretch, Brandon won six of the next eight points to complete their comeback and earn a hard fought weekend split.
"I think it was a good character win for us," said BU men's coach Grant Wilson. "You do not want to find yourself down two sets to nothing in your own gym. We came out with a pretty sluggish start and were pretty disengaged for the most part, but I am proud of the guys for rallying back, picking up our energy level and finding a way to get ourselves back in the match and thankfully pulling it out."
Captain Roy Ching collected a match-high 25 kills as Brandon improved their record to 5-and-9.
David Stasica had 51 assists and hometown product Daven Pascal put up nine blocks as both Bobcats led the match in those categories.
Jordan Nowakowski notched a team-high 20 kills in a losing cause for the Huskies as Saskatchewan slipped to 7-and-7.
Both teams will be on the road this coming weekend with the Bobcats battling the UBC Thunderbirds while the Huskies take on the Thompson Rivers WolfPack.