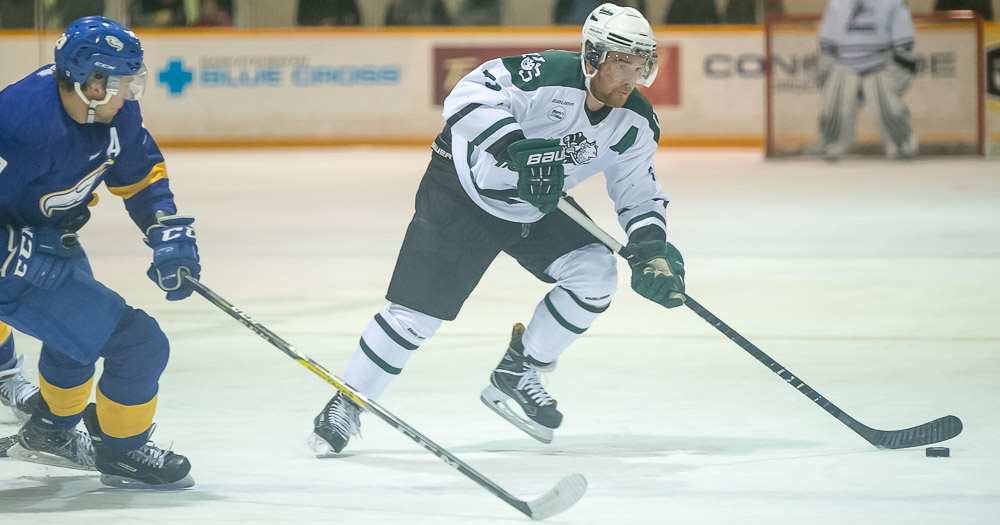 Game Information
Date Fri/Sat, Dec. 1/2
Time 7 p.m.
Location Saskatoon, SK/Regina, SK
Venue Rutherford Rink/Cooperators Centre
Series ('79) SSK Leads 104-46-9
Home 59-14-5
Current Streak ALB 6 W
Last Meeting Oct. 7, 2017
SSK 6 @ REG 0
5 Things
This is the second home-and-home series between these provincial rivals this season – the Huskies swept the first series in the season opener in early October. The Huskies-Cougars will meet in Regina Saturday night. The women's hockey teams will be in Regina Friday and in Rutherford Rink Saturday.

The Huskies hold a 65%-win percentage (102-46-9) vs. Regina – their 3rd highest percentage vs any U SPORTS opponents.

Saskatchewan is 6-0 vs Regina in their last six meetings, their last loss being a 4-3 decision at Regina in the ladder half of the 2015-16 season.

Logan McVeigh is the hottest player in the conference; nine points over his last six games is good for the longest streak in the Canada West.

It's Secret Santa weekend at Huskie hockey. Fans are encouraged to bring a toy to donate to the cause.
By The Numbers
2 - Josh Roach leads the Canada West in goals (9) and points (25).
12 - Josh Roach and fourth-year Jesse Forsberg hold a +12 plus/minus
20.6 - Both teams hold a 20.6 power-play percentage heading into this weekends matchup; tied for second in the conference.
26 - Saskatchewan's goal differential is currently at +26 on the year, while Regina's is at -26.
Scouting The Cougars
First-year Zak Zoborsky is impressing in his freshman year. He leads the team in points (17) and is tied for second in the conference in goals (8) and is fifth in shots (46). Under Zoborsky, three Senior teammates - Cody Fowlie, Brody Luhning, Ian McNulty - sit just below him all with 12 points each.

First-year goalie Michael Herringer has been the most tested in the conference, facing a conference-high 439 shots while stopping 379 of them to give him an .866 save percentage. Herringer is also second in the conference in minutes with 755.

Fifth-year defenceman Brody Luhning is third among defenceman with 12 points this season, seven which are power play assists, good enough for second among all skaters in the conference.