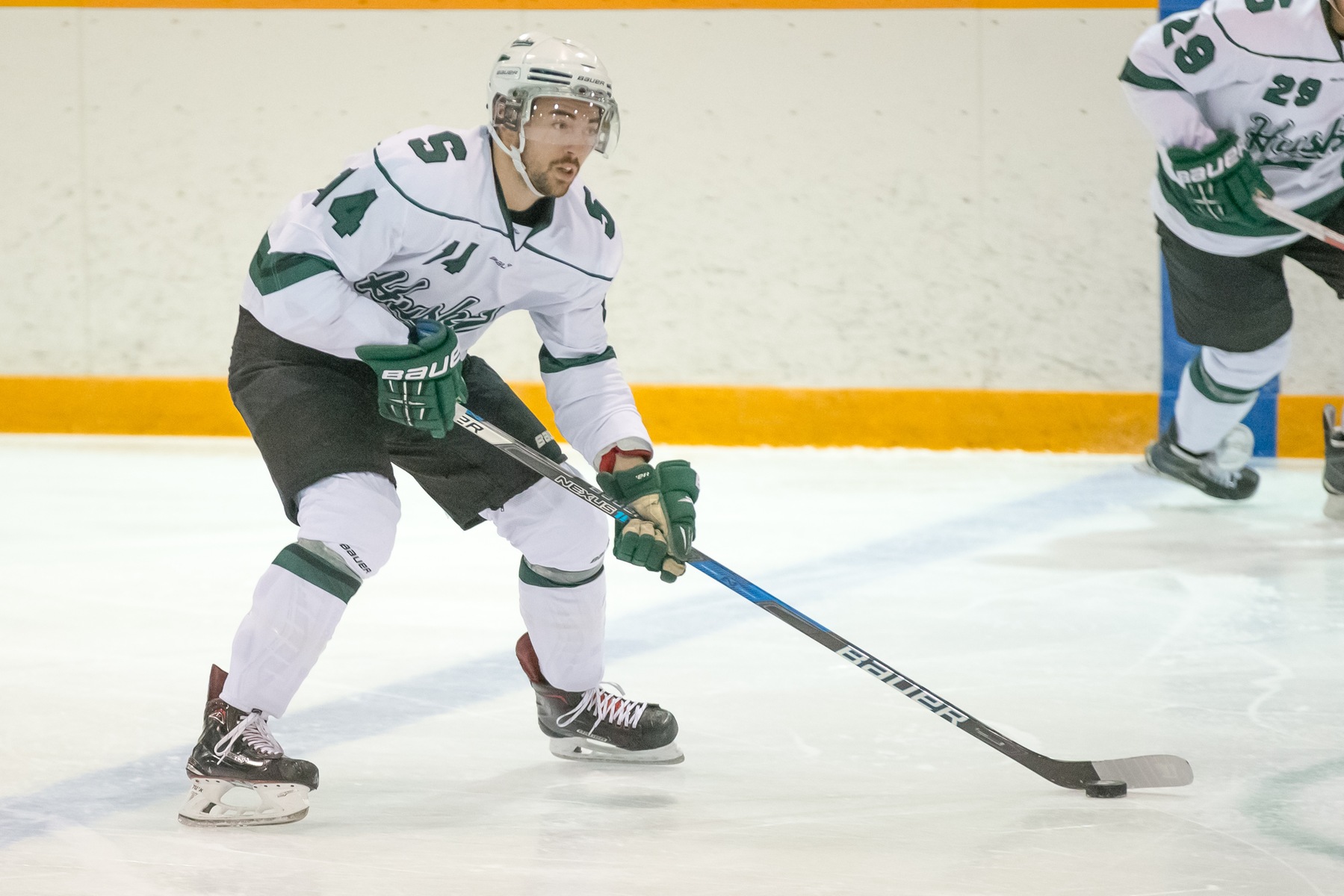 Game Information
Date Fri/Sat, Nov. 10/11
Time 7 p.m.
Location Saskatoon, SK
Venue Rutherford Rink
Series SSK Leads 137-75-4
Home 73-34-1
Current Streak UBC 1 W
Last Meeting Jan. 21, 2017
SSK 2 @UBC 4
5 Things
Saskatchewan enters the weekend ranked No. 3 in the U SPORTS Top 10.

This is the first time in three weeks the Huskies have played at Rutherford Rink. Since 2016-17 season, the Huskies are 16-3 at Rutherford Rink in regular season.

The Huskies were 3-1 against UBC in 2017-18. The loss coming January 21 in Vancouver.

Both teams enter the weekend well-rested after a league-wide bye.

Two Huskies sit in the top 5 in scoring in the Canada West - Josh Roach at 14 and Logan McVeigh at 10.
By The Numbers
7 - Triple 7's. #7 Josh Roach has 7 goals and 7 assists.
16 - 16 different Huskies have scored in the 8 games this season.
195 - UBC leads the league in penalty minutes with 195.
395 - Dave Adolph has 395 career conference wins and holds the U SPORTS record. He broke the record against UBC in 2015.
Scouting The Thunderbirds
UBC enters the weekend in fourth place in the conference with a 5-3-0 record. The Thunderbirds are on a four game winning streak after sweeps of the Regina Cougars and Lethbridge Pronghorns.

Staying out of the penalty box has been a problem for the T-Birds. UBC has a league-high 195 penalty minutes and have allowed a league-most 13 goals when down a man. On the flip side, they also draw penalties leading the league with 40 opportunities scoring 10 goals.

The bulk of the T-Birds 27 goals in 2017-18 have come from Austin Vetterl (6), Matt Revel (4) and Michael Stenerson (4).

Goaltender Matt Hewitt has played six games for the T-Birds in net with a 3.00 goals against average and a .925 save percentage.