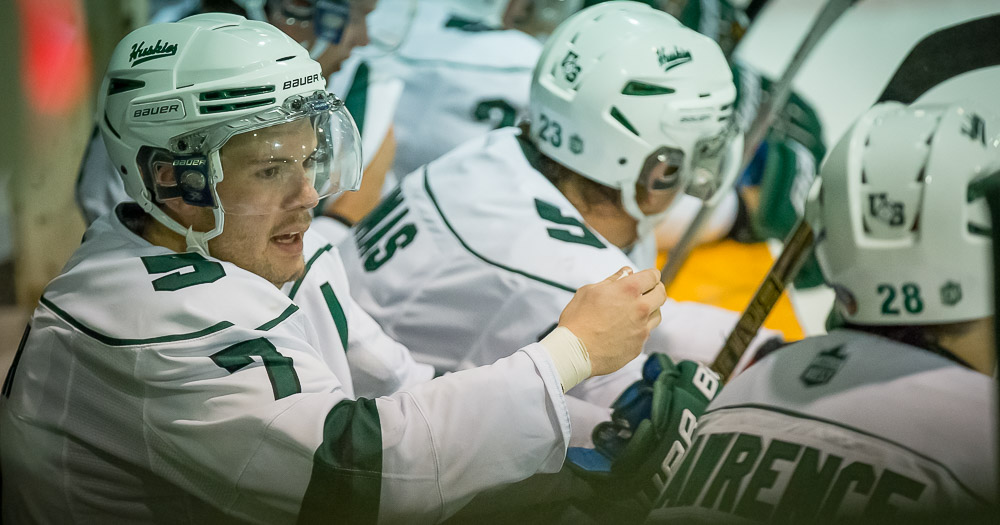 Game Information
Date Fri/Sat, Oct. 13/14
Time 7 p.m.
Location Saskatoon, SK
Venue Rutherford Rink
Series SSK Leads 95-30-11
Home 49-13-8
Current Streak SSK W 2
Last Meeting Feb. 2, 2017
SSK 5 @ LETH 4
5 Things
Saskatchewan enters the weekend ranked No. 3 in the U SPORTS Top 10.

Saskatchewan opened the regular season with a sweep of the Regina Cougars in a home-and-home series. Last season, the Huskies went 13-3 at Rutherford Rink in regular season.

The Huskies were 3-1 against Lethbridge in 2016-17. The loss coming October 28 in Rutherford Rink.

The Huskies scored 14 goals in the sweep over Regina with 12 different players scoring.

Two-time U SPORTS Goaltender of the Year Jordon Cooke and rookie Taran Kozun split the series win to open the season.
By The Numbers
4 - New faces include Sam Ruopp, Taran Kozun, Collin Shirley and Carter Folk.
12 - 12 different Huskies scored the 14 goals in the first two games.
23 - The Huskies have won 23 of the last 25 meetings with Lethbridge
44- Goaltender Jordon Cooke has posted 44 career wins for the Huskies. He is 4th on Huskie all-time wins list.